The world-famous watch brand Patek Philippe has a classic slogan: No one can own Patek Philippe, just for the next generation. I wonder how everyone understands this sentence? Founded in 1839, Patek Philippe is one of the only genuinely independent watchmakers in Switzerland. It is produced from start to finish. It takes up to 10 years to train a professional watchmaker in Patek Philippe. The hallmark of becoming a noble watch enthusiast is to own a Patek Philippe watch. Magnificent artistic realm and expensive production materials have shaped Patek Philippe's enduring brand value.
As the last independent watchmaker in Geneva, Patek Philippe enjoys full freedom of innovation in the whole process of design, production, and assembly. Patek Philippe has created a masterpiece of global watches that is praised by world experts and follows the excellent vision of the brand founders Mr. Antoine Norbert de Patek (1839) and Mr. Philippe (Adrien Philippe, 1845). Patek Philippe, with his extraordinary professional skills, adhering to the tradition of high-quality innovation, has more than 80 technical patents.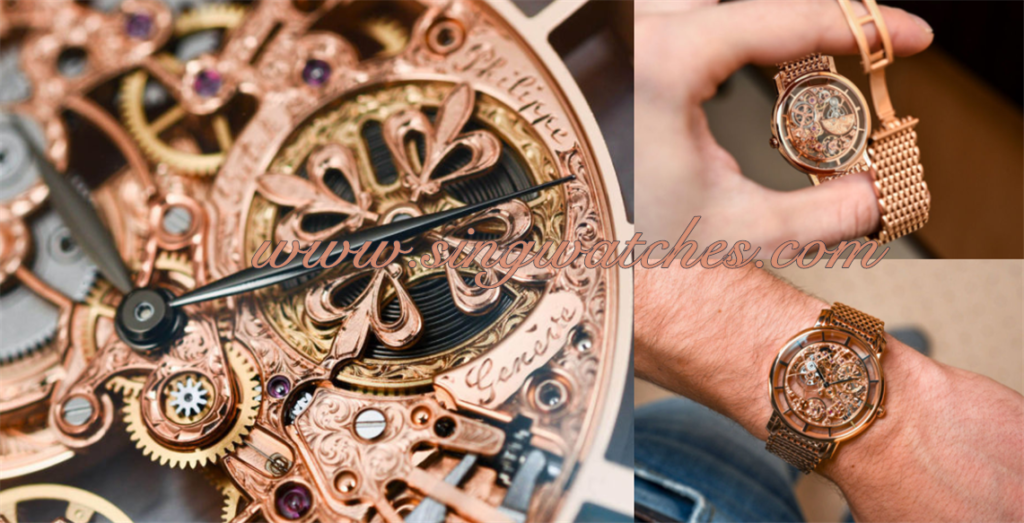 Patek Philippe watches with more than 160 years of watchmaking experience are eternal pursuits for all tasteful collectors. This is especially true for connoisseurs who pursue sophisticated traditions and high-quality craftsmanship. The brand's prestigious series includes many unique features and functions, such as perpetual watches, annual calendar watches, tourbillons, and elapsed time watches.
In 2009, Patek Philippe announced a new quality standard for mechanical watches. The Patek Philippe seal confirms the ultimate quality of its timepieces because it incorporates all the watchmaking craftsmanship and features of this watchmaking workshop, excellent timing accuracy, and lifetime warranty services, which far exceeds the official standards.
The Patek Philippe mark applies to the entire watch. This is the only mark that can monitor the lifetime quality of the watch, regardless of the date of manufacture of the watch. It has detailed implementation regulations and is managed by an independent regulatory agency. The Patek Philippe mark is the embodiment of company values ​​and quality standards, and the Stern family is its main guardian.
The top ten values ​​of the world-famous Patek Philippe brand: independence, respect for tradition, innovation, quality craftsmanship, precious and rare, enduring value, craft aesthetics, quality service, emotional transmission, inheritance, and quality. Our Patek Philippe replica watches are as exquisitely handcrafted as the authentic ones and adhere to the excellent tradition of quality, reliability, and beauty. Each replica Patek Philippe watch is not only affordable but also of excellent quality; it is well worth buying.
For Patek Philippe's position in the watch industry, I don't need to elaborate too much. We may not have expensive genuine products, but we can choose a similar Patek Philippe replica watch instead. Patek Philippe replica watches have the same functions and appearances as genuine ones to bring us a luxurious experience.